What are the advantages and features of planetary reducer in configuration
Views: 0 Author: WGT Publish Time: 2021-11-13 Origin: WGT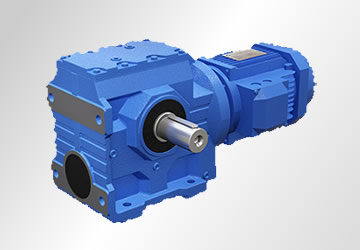 With the planetary reducer becoming more and more advanced in manufacturing and processing technology, it can be said that the functional configuration is constantly upgrading. It can be seen that this gradually increases in advantages and features, attracting a large number of customers to order. Therefore, from the perspective of configuration, it can be seen that it will show diversified characteristics. So, what are the main aspects?
1. The selected motor has full horsepower, reliable performance and less failure problems. Therefore, in the process of running on the planetary reducer, its working efficiency will be significantly improved and won the trust of customers. Therefore, during comparison, it can be seen that the technical performance has been further upgraded and the configuration standard will become more and more prominent.
2. The shape structure is small, so that it is more convenient and efficient in the process of carrying and installation. Of course, there will be a significant improvement in the accuracy of positioning, which can ensure that every technical detail will be more strict in the process of application, and the use time will be more assured to achieve first-class operation efficiency, I can see that the technical requirements in all aspects will be more rigorous.
3. The overall design of planetary reducer is equipped with encoder, and the control mode is realized by programming. Because the vibration frequency generated in the operation process is small and has the characteristics of high torque, it will become more and more prominent in the operation efficiency. Only in this way can the design requirements of configuration functions be more stringent. Then, when using it, we will know that the technical level of the deceleration equipment has been continuously improved and reached the standard of customer satisfaction.