Why should planetary reducer be equipped with breather cap
Views: 1 Author: WGT Publish Time: 2021-12-20 Origin: WGT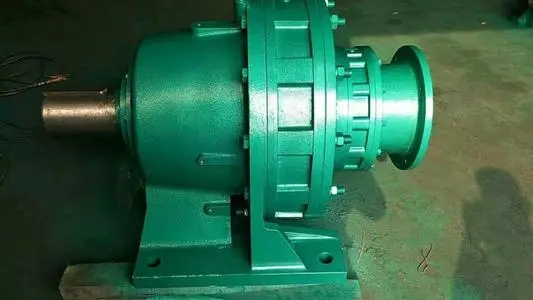 The utility model is mainly used for balancing the internal and external air pressure of the reducer, that is, ventilation. When the reducer works outdoors or continuously, the temperature is too high, and the lubricant in the reducer evaporates into gas. Of course, it will expand. In order to avoid damaging the oil seal or connection of the reducer, the plug at the position of the planetary reducer must be replaced before use to ensure the gas emission in the gearbox.
When the planetary reducer works at high temperature or for a long time, a large amount of heat is generated through internal friction gear meshing, and the temperature can reach about 8 ℃. High temperature Part of the heat generated is transmitted to the lubricating oil and part of the heat generated is radiated to the air. As the interior of the planetary reducer is a space with good sealing performance, when the lubricating oil and air are heated, the internal pressure increases. Due to the external force applied to the seal, the reducer oil seal fails. Retarding oil Seriously, due to too much lubricating oil leakage, effective lubrication cannot be guaranteed inside, resulting in dry grinding of reducer gear bearing and scrapping of gear bearing due to high temperature, which seriously affects the service life of the machine.
Therefore, before the planetary reducer is normally used, the exhaust cover should be installed at a high position to balance the internal and external pressure and avoid excessive internal pressure and oil seal failure. It is worth noting that under different conditions, different installation methods and different types of ventilation hood have different requirements. Sometimes, the selection of installation method or hood type may be wrong, and the hood is often injected.