Which To Choose Helical Planetray Gearbox Or Straight Teeth Planetary Reducer
Views: 0 Author: WeiGao Transmission Publish Time: 2021-08-30 Origin: WeiGao Transmission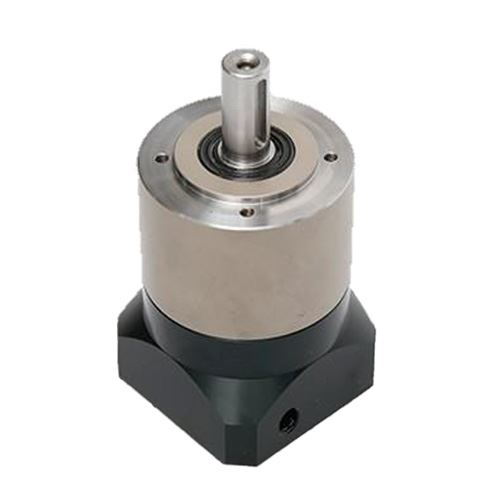 Before discussing this issue, let's analyze the advantages and disadvantages between the helical gear and the spur gear of the planetary gear reducer.

Advantages of helical gear transmission:

1. Few teeth without undercutting.

2. The large degree of coincidence reduces the load of each pair of gears and improves the carrying capacity of the gears.

3. Good meshing, stable transmission and low noise.

Disadvantages of helical gearboxes:

1. Compact structure. When cutting helical cylindrical gears with rack-shaped cutters, the number of small teeth of standard gears without undercutting is less than that of straight-toothed cylindrical gears, so a more compact structure can be obtained.

2. The degree of coincidence is large. Under the same conditions, the meshing process of helical gears is longer than that of spur gears, that is, the degree of coincidence is larger, which reduces the load of each pair of gears. Thereby, the bearing capacity of the gear is improved, the service life of the gear is prolonged, and the transmission is stable.

3. It is troublesome to manufacture herringbone gears. The meshing performance is good. The teeth of the helical cylindrical gear are a gradual meshing process. The force on the teeth also gradually increases from small to large, and then from large to small, so the helical gear meshes more smoothly, with less impact and noise. Suitable for high-speed and high-power transmission.

FECO Planetary gear reducer manufactuer China.jpgKTP hollow output flange planetary gearhead supplier china.jpg

Advantages of spur gearboxes:

1. Easy to install, think about how to install helical gears in complex gear sets!

2. Since the planetary gearbox set is mainly related to transmission, not force, and does not require much stability, spur gears are sufficient.

3. Easy to process and low cost.

4. When the helical gear meshes, an axial force will be generated, which is disadvantageous due to the multi-bearing function.