What is the temperature of the reducer under normal operation
Views: 10 Author: WGT Publish Time: 2021-12-17 Origin: WGT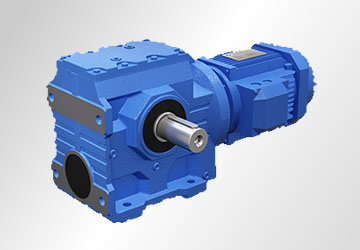 Many users will use the reducer in their work. Only when it is applied in practice can they feel the advantages of the equipment. Many problems can only appear in operation, such as the impact of temperature. Then, let's talk about whether the equipment will be affected by temperature during normal operation.
1. The ultimate working temperature of insulating material refers to the temperature of the hottest point in winding insulation during operation of the reducer within the design expected life. If the operating temperature exceeds the limit working temperature of the material for a long time, the aging of the insulation will be intensified and the service life will be greatly shortened. Therefore, in the operation of the equipment, temperature is one of the main factors of service life.
2. Temperature rise is the temperature difference between the equipment and the environment, which is caused by the heating of the equipment. Temperature rise is an important index in the design and operation of the equipment, which indicates the heating degree of the equipment. During operation, if the temperature rise of the reducer suddenly increases, it indicates that the equipment is faulty, or the air duct is blocked or the load is too heavy.
3. The iron core of the equipment in operation will produce iron loss in alternating magnetic field, copper loss and other stray losses after winding is energized. These will raise the temperature of the reducer. On the other - hand, the device also dissipates heat. When the heating and heat dissipation are equal, the equilibrium state is reached, and the temperature will not rise but stabilize at a level.
4. When the heat generation increases or the heat dissipation decreases, the balance will be destroyed, so that the temperature continues to rise. If the temperature difference is expanded, the heat dissipation will be increased, and a new balance will be reached at another higher temperature.
The reducer will be affected by temperature during normal operation, that is to say, only by maintaining a stable and appropriate temperature during the operation of the equipment can it work better and prolong its working life to a certain extent. Of course, in addition to the problem of temperature, many problems will continue to appear. We must learn more about the equipment and take some preventive measures under the guidance of professionals.