What are the components of the gear reducer?
Views: 1 Author: WGT Publish Time: 2021-12-11 Origin: WGT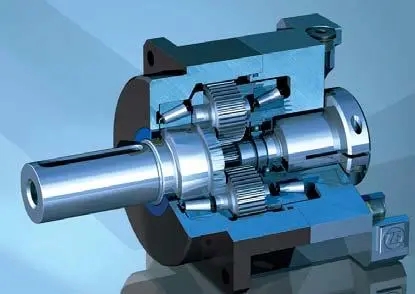 The reducer is mainly composed of transmission parts, shaft, bearing, box and its accessories. Its basic structure consists of box, gear, shaft and bearing combination and accessories,
The following small series will introduce these three basic components in detail
1. Box: it is an important component of reducer. It is the base of transmission parts and should have sufficient strength and stiffness. It is usually made of gray cast iron,
For reducer with heavy load or impact load, nodular cast iron box and cast steel box can also be used.
2. Gear, shaft and bearing combination: this combination is used to bear radial load and small axial load. When the axial load is large,
Angular contact ball bearing, tapered roller bearing or combination structure of deep groove ball bearing and thrust bearing shall be adopted.
3. Accessories: in order to ensure the normal operation of the machinery, in addition to paying enough attention to the structural design of gear, shaft, bearing combination and box,
The reasonable selection and design of auxiliary parts and components such as oil filling, oil drainage, inspection of oil level height, positioning and hoisting of box cover and box seat during processing, disassembly and maintenance shall also be considered.