Use the reducer correctly and prolong the service life of the reducer
Views: 0 Author: WGT Publish Time: 2021-12-17 Origin: WGT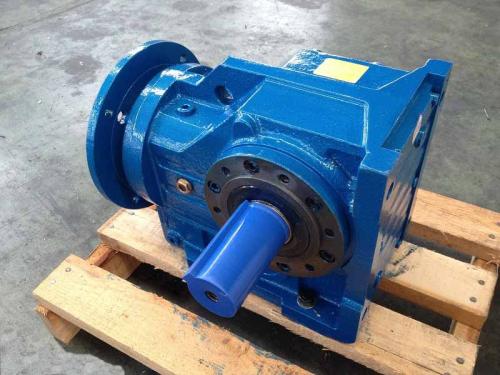 In order to correctly use the reducer, the following reminders are made for the use of our reducer:
1. The input shaft axis and output shaft axis of the reducer shall be coaxial with the axis of the connecting part, and the error shall not be greater than the allowable value of the coupling used. When the V-belt is used to input power, the V-belt pulley shall be fully processed to reduce the unbalanced mass. It is better to adopt high-strength narrow belt transmission. This can reduce vibration and noise and improve bearing life.
2. Due to the use of hard tooth surface and the reduction of center distance, the input shaft journal is reduced, which is often thinner than the matched motor shaft. When the hydraulic coupling is used for driving, the shaft may be broken due to the poor installation to the center, resulting in excessive additional stress on the dangerous section of the thinner input shaft. Therefore, it is suggested that the user should arrange the hydraulic coupling at the motor shaft end and the elastic coupling at the input shaft end when designing and selecting.
3. After installation, inject lubricating oil into the oil pool of the box, and the oil level shall be placed at the specified height (between the upper and lower scribed lines of the dipstick).
4. Before the reducer is officially used, it must rotate by hand flexibly without jamming, and the fault shall be eliminated in time.
5. The lubricating oil first injected into the new reducer shall be replaced after 300-600 hours of operation. In future use, the quality of the oil should be checked regularly. The oil mixed with impurities or aged and deteriorated must be replaced at any time. Colleagues should check the height of the oil. When the oil level is lower than the minimum specified height, it needs to be supplemented in time. Thereafter, it shall be updated every 1500-5000 hours of operation, which is mainly determined by the working environment, but the maximum replacement time shall not exceed 18 months. Clean the magnetic oil plug at the same time when changing the oil.
6. In case of sudden rise of oil temperature and abnormal noise during operation, stop the machine immediately for inspection. After troubleshooting correctly, replace the lubricating oil before putting it into operation again.