Structural characteristics of planetary cycloid reducer and causes of excessive heating
Views: 1 Author: WGT Publish Time: 2021-11-16 Origin: WGT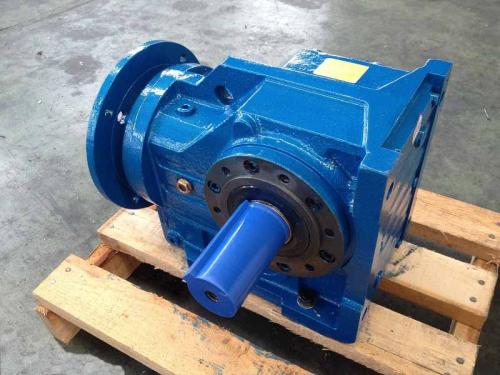 It has compact structure, small return clearance, high precision, long service life and large rated output torque. But the price is slightly expensive. Gear reducer has the characteristics of small volume and large transmission torque. The gear reducer is designed and manufactured on the basis of module combination system. There are many motor combinations, installation forms and structural schemes. The transmission ratio is graded carefully to meet different service conditions and realize mechatronics. Gear reducer has high transmission efficiency, low energy consumption and superior performance. Cycloid pin gear reducer is a transmission model based on the principle of cycloid pin tooth meshing planetary transmission. It is an ideal transmission device. It has many advantages, has a wide range of uses, and can run forward and backward.
Planetary cycloid pin gear reducer is one of the main products of our company. Its good product quality and after-sales service have been highly praised by all walks of life in the industry. Our company has advanced production technology, excellent casting and processing equipment. With exquisite technical strength, the planetary cycloidal pin gear reducer produced by our company is favored by users with reliable quality and reasonable price.
The following are the reasons for the over high temperature of the planetary cycloid pin gear reducer:
Add an appropriate amount of lubricating oil before the reducer is used. In case of heating, it is preferred to check whether there is a lack of lubricating oil. If there is no lack of oil, it is necessary to check whether the reducer is too small, the tension is too large, and overload will also cause the reducer to heat.