Stages and application of cylindrical gear reducer
Views: 8 Author: Site Editor Publish Time: 2021-09-14 Origin: Site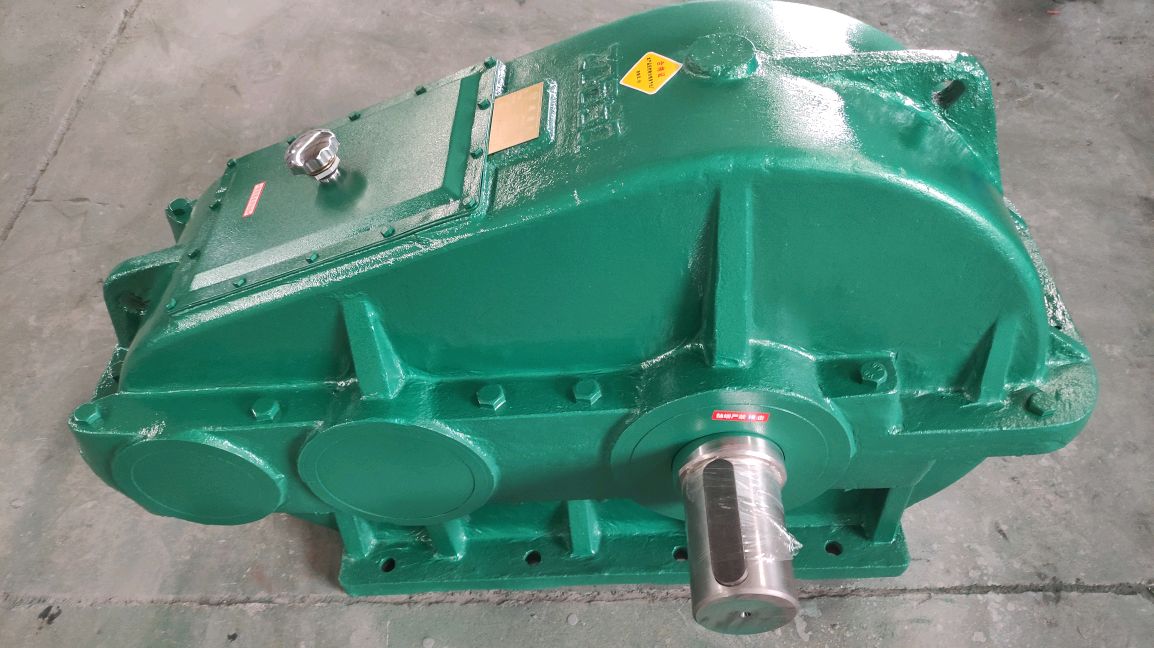 Cylindrical gear reducers can be divided into single-stage, two-stage, three-stage and multi-stage reducers according to the number of reduction gears; According to the mutual configuration of shafts in space, it can be divided into vertical and horizontal reducers; According to the characteristics of the motion diagram, it can be divided into deployable, coaxial and shunt reducers. The maximum transmission ratio of single-stage cylindrical gear reducer is generally 8-10. This limitation is mainly to avoid excessive overall dimension. If I > 10 is required, two-stage cylindrical gear reducer shall be used.
The two-stage cylindrical gear reducer shall be used when I: 8-50 and the sum of center distance of high and low speed stages is 250-400mmm. The three-stage cylindrical gear reducer shown in the figure is used for occasions requiring large transmission. Bevel gear reducer and two-stage bevel cylindrical gear reducer, with
The utility model is suitable for the transmission in which the input shaft and the output shaft are 90~ arranged. Because the large-size bevel gear is difficult to manufacture accurately, the high-speed stage of bevel cylindrical gear reducer always adopts bevel gear transmission to reduce its size and improve manufacturing accuracy. Gear reducer is characterized by high efficiency, long service life and simple maintenance, so it is widely used.