Some suggestions on buying reducer
Views: 0 Author: WGT Publish Time: 2021-11-18 Origin: WGT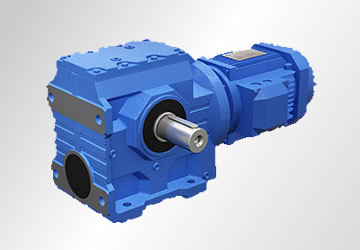 Reducer is an independent component composed of gear transmission, worm transmission and gear worm transmission enclosed in a rigid shell. It is often used as a reducer between the prime mover and the working machine. It plays the role of matching speed and transmitting torque between prime mover and working machine or actuator, and is widely used in modern machinery.
The reducer is generally used for the transmission equipment with low speed and high torque. The motor, internal combustion engine or other high-speed power is meshed with the large gear on the output shaft through the gear with less teeth on the input shaft of the reducer. The ordinary reducer also has several pairs of gears with the same principle to achieve the ideal deceleration effect. The ratio of the number of teeth of large and small gears is the transmission ratio.
01: first of all, the reducer should combine the basic standards of its own industry. All production and use indicators of the reducer meet the basic requirements of the market. All production workshops can also realize universal use, that is, the reducer meets the most basic requirements of our needs.
Chuangri Seiko jig reducer manufacturer
02: the manufacturing materials and systems of the reducer need to be of excellent quality, and the steel materials are also of high quality and low quality, including the system operation and function of the reducer, which meet the production and work needs.
03: the last point that deserves our attention is the service life of the reducer and the user's objective evaluation. The reputation of the reducer is directly related to whether its quality is excellent. The second is to see the user's objective evaluation of the reducer and the integrity of its various indicators.