Sichuan Mining Machinery (Group) Co., Ltd.
Views: 22 Author: Site Editor Publish Time: 2019-10-29 Origin: Site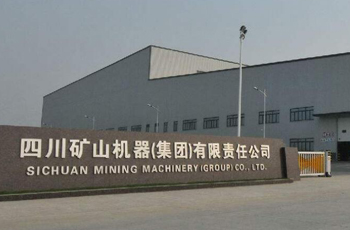 Sichuan Mining Machinery (Group) Co., Ltd. (hereinafter referred to as Sichuan Mining Group) is one of the large-scale backbone enterprises in China's equipment manufacturing industry. Its comprehensive strength has been among the top 500 Chinese machinery and top 100 special equipment manufacturing enterprises in China for many years. Top 20 building materials machinery manufacturing enterprises, standing director of the China Heavy Machinery Industry Association and chairman unit of the crushing and grinding equipment professional committee, and deputy director of the China Coal Industry Labor Protection Science and Technology Society. It is known as the metallurgical mining equipment and cement building materials equipment in Western China Leading enterprise, the cradle and manufacturing base of China's aerial ropeway.
Chuan Mining Group was founded in 1958. It is located in Jiangyou City, the hometown of Li Bai, a great poet in the Tang Dynasty. It is divided into an old factory area and a new factory area. It covers an area of nearly 320 acres and 740 acres respectively. It has more than 2,000 employees and has built cast steel, cast iron, and wood There are 13 workshops with a complete range of molding, forging, blanking, riveting, heat treatment, metal processing, assembly, electrical system integration, etc., with nearly 2,000 sets of various mechanical processing equipment, integrating marketing, research and development, design, technology, Manufacturing, quality control, procurement, outsourcing, transportation, installation and commissioning, EP, EPC engineering general contracting, maintenance, spare parts, after-sales service and other machinery and equipment manufacturing business processes, take the customer as the center, and "quality creates taste and innovation Create value" as the core value, "employee growth, customer profit, corporate development, social satisfaction" as the business philosophy, "integrity, standard, system, efficiency" as the management philosophy, with leading manufacturing technology, strict quality management The system, the service system of "solving problems first, then clarifying responsibilities", provides customers with cost-effective product solutions and perfect and thoughtful service solutions, and strives to march towards the tens of billions of grand blueprint of Sichuan Mine's "Twelfth Five-Year" plan.