Rotation advantage of hard tooth surface reducer
Views: 0 Author: WGT Publish Time: 2021-12-21 Origin: WGT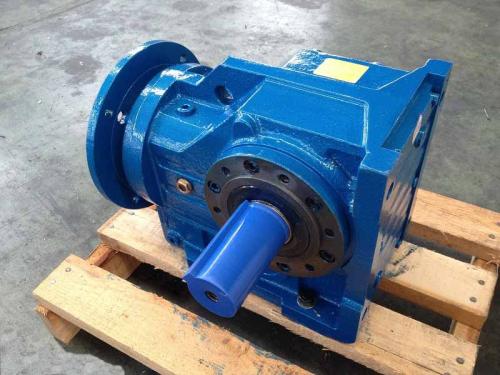 The gear of the hard tooth surface reducer is made of high-strength low-carbon alloy steel by carburizing and quenching. The tooth surface hardness is high. The gears are made of NC grinding technology with high precision and good contact. What are its rolling advantages? The following is a specific introduction:
Helical gear transmission is selected for the hard tooth surface reducer, and the power is 0.95-0.98 during closed meshing, The theoretical maximum transmission power is 50000kw; the speed v / (M / s) < = 130; for the double enveloping worm gear pair, under the conditions of high machining accuracy and excellent smoothness, the transmission power can only reach 0.95, but in general worm transmission, the power scale is generally 0.70-0.92. Due to the restriction of heating, the maximum transmission power PI (kw) = 750, but generally 50KW. Now high-speed and large standard wire drawing machines have become the mainstream of the market. During this period, high-power motors are widely used in large standard wire drawing machines. The selection of hard tooth gear transmission mode with high transmission power will bring better economic benefits to users and have outstanding market expectations.
There is a direct relationship between the transmission ratio and the transmitted power, but the larger the transmission ratio, the greater the center distance between gears. The characteristic of large standard wire drawing machine is that the drawing wire diameter is thick, the drawing force is large, and the required drawing power is large, which leads to too large box.
Under the same transmission ratio, the selection of gear transmission can appropriately add transmission stages in order to achieve the expected speed ratio.