Planetary reducer - special structure hardened surface
Views: 2 Author: WeiGao Transmission Publish Time: 2021-10-11 Origin: WeiGao Transmission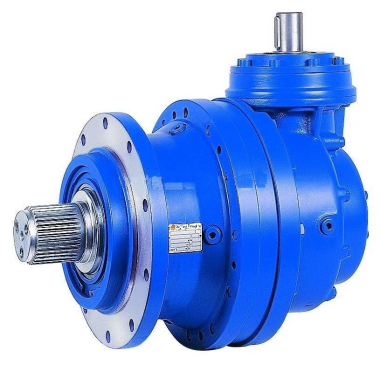 The weight of planetary gear transmission device is generally proportional to the weight of gear, and the weight of gear is closely related to its material and heat treatment hardness. Due to the special structure of planetary gear reducer, hard gear is widely used in the market. Generally speaking, hardened gears are obtained by surface quenching, integral quenching, carburizing quenching and nitriding.
1. Surface quenching
Generally speaking, there are two ways of surface quenching, including high-frequency quenching and flame quenching. High frequency quenching is mainly used for small-size gears, and flame quenching is commonly used for large-size gears
2. Carburizing quenching
The bearing capacity of carburizing and quenching is relatively large, but the machining process is relatively complex. The finishing process must be used to eliminate the heat treatment deformation, so as to ensure the accuracy of the gear
3. Nitriding
The use of nitriding can ensure that the gear teeth can achieve high tooth surface hardness and wear resistance under the condition of small deformation. The finish machining after heat treatment can no longer be carried out, which improves the bearing capacity. This is of special significance for internal gears that are not easy to grind teeth.
4. Hardness combination of meshing gears
When both large and small gears have soft tooth surfaces, the tooth surface hardness of small gear shall be higher than that of large gear. When both wheels have hard tooth surfaces and high hardness, the hardness of the two wheels is the same.
The selection of good planetary gear reducer materials is conducive to improve the bearing capacity and service life of the gear reducer.