Parameters of planetary reducer
Views: 0 Author: WGT Publish Time: 2021-11-24 Origin: WGT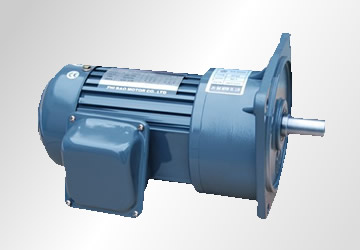 Planetary reducer, also known as servo planetary reducer or planetary gear reducer, is named because of its transmission structure. Let's understand the parameters of planetary reducer.
1. Reduction ratio: the input speed on the output speed ratio indicates that the reducer is one of the main parameters to change a certain driving force.
2. Return backlash: when the output end is fixed and the input end rotates clockwise and counterclockwise to produce the rated torque ± 2% torque at the input end, there is a small angular displacement at the input end of the reducer, which is the return backlash.
3. Rated torque: a standard of the rated bearing capacity of the reducer, which refers to the torque that the reducer can load for a long time.
4. Moment of inertia: a value indicating that an object tries its best to maintain its rotational state.
5. Efficiency: refers to the transmission efficiency of the reducer under rated load. Is the ratio of the output torque to the input torque.