Oil hole and installation method of gear reducer
Views: 0 Author: WGT Publish Time: 2021-10-31 Origin: WGT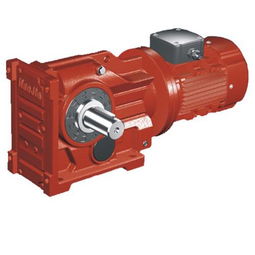 One of the reasons for the oil leakage of the purchased gear reducer is the wrong type selection, resulting in the conflict between the installation method and the position of the oil hole, resulting in oil leakage from the oil hole. The correct installation method shall be provided during model selection, otherwise such a result will occur. The following small series will explain this problem in detail.
When the reducer is working, the gears are running at a high speed and heat is generated by friction in the process of mutual engagement. If the machine is not provided with oil holes, the box is in a sealed state. According to the principle of thermal expansion and cold contraction, the temperature increases and the pressure in the box increases. Not only the temperature cannot be dispersed, but also the oil seal will be affected, resulting in oil leakage of the reducer.
According to the above reasons, oil holes need to be opened before the reducer is used for ventilation and heat dissipation. The opening position of the oil hole will change with the change of the reducer position. If the output shaft is installed upward, it shall be opened close to the treatment shaft. For example, if it is installed horizontally, the oil hole is located at the top of the box. Therefore, ask the correct installation method before purchase for model selection.
If the gear reducer has been purchased but the installation method is not selected, it will not be replaced after the oil hole has been opened. The gear is sealed and cannot be drilled again, because debris will enter the box and cause harm to the gear. If this installation method is wrong, if the working time of the machine is not long, the oil hole can be locked with bolts working for about 8 hours a day. If the working time is too long, this method cannot be used. The lubricating oil in the tank is calculated as 8 hours per day. Under normal circumstances, it can be used for 5 ~ 8 years without replacement.