Introduction and installation points of worm gear screw elevator
Views: 1 Author: Site Editor Publish Time: 2019-11-09 Origin: Site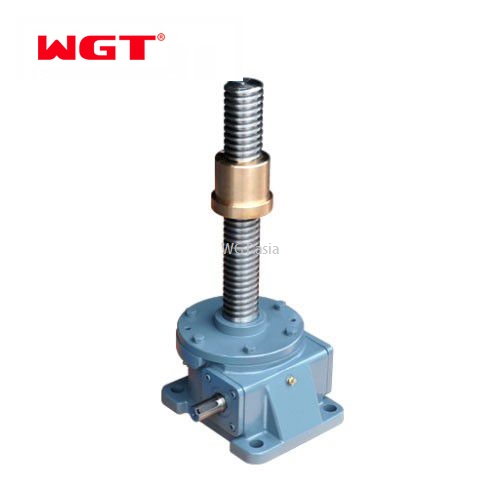 Worm gear screw elevator is a very basic component, which has many advantages such as compact structure, small size, small weight, high power and low noise.
Worm gear screw lifts are more flexible to use, have many supporting facilities, are reliable, and have a long service life, effectively reducing costs. The worm gear screw lift can be used alone or in combination with other lifts. It can be driven by a motor or other power, or it can be driven manually, which is simple to understand and easy to operate.
When installing, it is necessary to strictly follow the requirements of the instructions, so as to obtain a better performance environment, and at the same time, it can also make the worm gear screw lift work more efficiently, which can make it have a more ideal transmission effect and a longer service life.
When installing the worm gear reducer, pay special attention to the alignment of the transmission center of the drive shaft, and the alignment error should not be too large. At the same time, the reducer must be fixed. If the foundation is not firm, vibration and other phenomena will occur, which will cause unnecessary damage to the bearings and gears.