Important reasons why the reducer can't start
Views: 0 Author: WeiGao Transmission Publish Time: 2021-10-15 Origin: WeiGao Transmission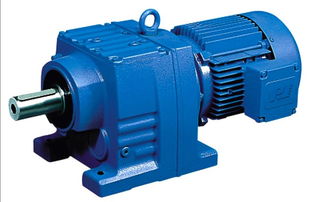 Various problems will appear during the operation of the reducer. Solve the problems quickly according to professional knowledge, including the problem that the reducer cannot be started. The following small series will take you to learn how to quickly judge that the reducer can not start.
If the reducer cannot operate, the first step is to cut off the power supply of the reducer, check whether the circuit is unobstructed, check the rated voltage on the nameplate and check accordingly. Then check the instrument connected to the output shaft. If it cannot rotate, separate the reducer to determine whether it is the problem of the reducer. During the inspection, we need to pay attention to the state of the rotating shaft and whether there are irregularities. This is caused by moisture, and the prominent paint film rupture at some parts will affect the operation of the rotating shaft. It is caused by the reduction of insulator resistance and after secondary drying. There is a scorching smell in the deceleration opportunity. At this time, we just need to shovel off the excess paint film on the rotating shaft with a shovel and clean it. Then clean up the uneven places. These machines are easy to operate, but we should also pay attention. If they are not handled properly, new problems will appear.
When you turn on the power switch one day, you find that the gear reducer cannot operate. Don't complain about the poor quality of the reducer. First cut off the power supply, check whether the power supply is normal, and check whether the voltage at that time is normal. If it is normal, check the target machine, that is, the instrument connected to the output shaft. You can try to rotate the shaft to see whether it can rotate normally, If you can't rotate, separate the gear reducer and try again, and then judge whether it is the problem of the reducer or the fault of the target instrument.
If it is a motor problem, the maintenance needs professional after-sales service. When testing the reducer, check according to the priority. First check the external causes. It is easy to ignore the power supply problem of the reducer. Remove the reducer for repair after eliminating the external problems.