How to select the reducer frame?
Views: 0 Author: WeiGao Transmission Publish Time: 2021-10-22 Origin: WeiGao Transmission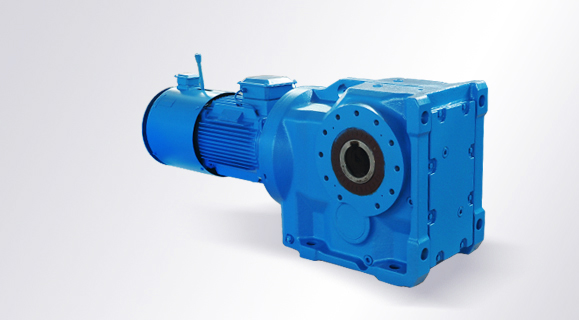 The reducer frame is also an indispensable part of the reducer, so how to select the reducer frame? Let's have a look with Xiao Bian.
1. In principle, the selection of the supporting frame of the reducer is to determine the frame model according to the size of the output shaft diameter of the reducer. As long as the interface form and installation size are consistent, the output shaft size of the reducer can float up and down the frame model within a certain range.
2. No fulcrum rack. The frame itself has no shaft support point. The mixing shaft takes the two support shafts of the reducer output shaft as the force fulcrum, which can be used to transfer small power, not or only subject to small axial load, and the mixing is not too strong.
3. Single fulcrum rack, if one of the following conditions is met, single fulcrum rack is preferred.
1) The mixing vessel is provided with a bottom bearing as a stress fulcrum;
2) The shaft seal body is provided with a bearing (including a rigid lining) as a stress fulcrum (the stress degree is specified according to the requirements of the shaft seal);
3) In the mixing vessel, a guide bearing is arranged in the middle of the shaft as a force bearing fulcrum (i.e. intermediate bearing).
When the mixing shaft with the above conditions and the single fulcrum frame are selected, the coupling between the mixing shaft and the reducer model must be HL elastic pin coupling.
In practical application, rigid coupling is often used instead of elastic pin coupling to connect the mixing shaft with the output shaft of reducer, and the fulcrum such as bottom bearing or middle bearing is cancelled. This use simplifies the stress conditions of the single fulcrum support, but it is only suitable for the occasions where the mixing is not strong, the power is small and the bearing load is small. At this time, GT type rigid coupling shall be selected for the coupling to facilitate the micro adjustment of axial dimension. In principle, JQ type jacketed coupling cannot be used. If jacketed coupling is adopted, the bearing structure of the fulcrum must be changed, and the cone centering roller bearing with tight setting shall be adopted, or the lifting ring in the jacketed coupling shall be removed to make the axial position of the mixing shaft have room for appropriate adjustment.
4. Double fulcrum rack shall be selected when it is not suitable for non fulcrum and single fulcrum rack. However, the lower fulcrum bearing structure of the selected double fulcrum frame adopts tapered hole self-aligning roller bearing with tight fixed sleeve, which is convenient for installation and maintenance, and the HL elastic pin coupling must be selected for the connection between the mixing shaft and the reducer.