How to select the correct reducer gear
Views: 3 Author: WeiGao Transmission Publish Time: 2021-10-15 Origin: WeiGao Transmission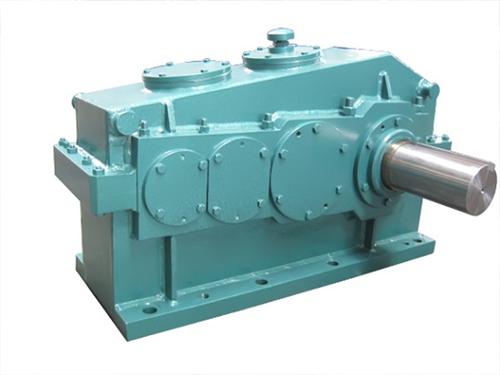 1. For different types of gear structures, the input and output shafts of helical reducer gears are parallel and vertical, while the axles located in the same vertical plane are arranged. The single-stage worm gear is a 90 degree shaft over the input and output shafts. Correctly select the reducer gear, the worm stage has an input and output shaft, which is arranged parallel to the plane of different horizontal axes. The bevel helical gearbox has intersected the input and output shafts at a 90 degree angle, which is the axis of this horizontal plane. The worm reducer is designed so that the position of each output shaft gear you use in space is the same;
2. In cylindrical and conical deceleration, in most cases, the possible position of the output shaft is only in the horizontal plane, but the same size as the worm gear reducer is through a 1,5-2 times, which has higher efficiency load and is more durable, which means that their installation work will be in economic efficiency.
3. Select the gearbox. In favor of the selection of gearbox, compact driver shall be adopted if necessary. Almost all gearshift motors can be constructively applied to any output shaft space, including location and helical gears.
Correct selection of reducer gear
The gear reducer motor does not need to change the coupling between the electric motor and the gearbox, and the engine is directly connected to the gearbox. The fixed gearbox is a part facing him. The only disadvantage of the reduction motor is its high price and order delivery. Even if the reducer, motor and connector are purchased separately, they are attached with a platform, which is more expensive than similar motor reducers. In most cases, the gearbox is limited to its motor power (kW selection) and output shaft (rotation). Generally, these features are intended to be given to the motor manufacturer in the form of each table type or size gearbox.