How to distinguish the quality difference of gear reducer
Views: 0 Author: WGT Publish Time: 2021-11-15 Origin: WGT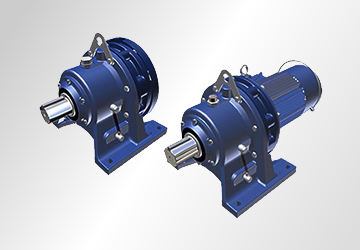 In recent years, there are more and more manufacturers selling gear reducers in the market, but the specific sales conditions of different manufacturers are still different to a great extent. After all, the production processes of various manufacturers are different, and there are great differences in the quality of the reducer produced. Therefore, it is necessary to master some ways to identify the quality difference of reducer before purchase, because only in this way can we buy a suitable reducer.
Observe the packaging. Generally, when identifying the gear reducer, first observe its outer packaging, because the reducer produced by regular manufacturers is also very particular about guarantee. If the outer package is very clear and the clarity of the seal is also very high, then this type of reducer is worth buying. After all, in the process of product sales, packaging is also a very important link. In addition, as for stamping technology, manufacturers will also mark it on the package, so the requirements for the clarity of fonts and marks in all aspects will also be very high.
Observe the appearance of the reducer. When purchasing the gear reducer, in addition to observing the package, you also need to check its appearance. An obvious place is to observe whether there is very turbid oil on the reducer. If it is an imported reducer, there will be no turbid oil. Of course, it is not that the reducer with oil stains is not good, because different manufacturers take different methods when rust proofing the reducer, so there will be oil stains on the reducer produced by domestic manufacturers many times.
Identify formal purchase channels. When identifying the quality difference of gear reducer, the above two links are very important, and it will be more important to identify the formal purchase channel when purchasing.