How to deal with the early pitting phenomenon of cycloid pinwheel reducer
Views: 0 Author: WeiGao Transmission Publish Time: 2021-10-21 Origin: WeiGao Transmission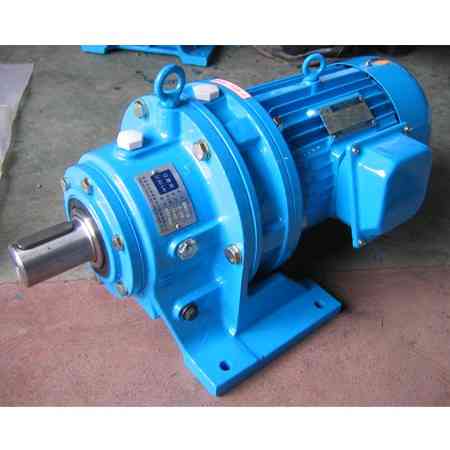 How to deal with the early pitting phenomenon of cycloid pinwheel reducer? Pitting corrosion must be related to smooth oil, and it is also closely related to the material of cycloidal pinwheel reducer. The normal application process will have certain processing standards. Another point is that the gear touch is not good, resulting in partial overload. The partial overload of the gear makes the actual touch stress greatly exceed the allowable touch stress of the gear material. Some gears can not reach the full tooth length touch, or only touch at one end of the tooth, or even touch diagonally.
1、 Influence of materials and treatment standards
The correct selection of gear materials, the matching of application load and the selection and matching of heat treatment hardness are also the reasons affecting the early pitting corrosion.
2、 Effect of smooth oil
The unreasonable smoothness of gear transmission and the improper selection of smoothing agent are also the reasons affecting the early pitting corrosion. Ways to avoid early pitting corrosion of cycloidal pinwheel reducer gear:
1. Reasonable smoothness of gear reducer transmission and selection of appropriate smoothing agent.
2. Improve the accuracy of gear unit of reducer and ensure the touch accuracy of gear.
As for the center driven cycloid pin gear reducer, if it is not well inquired during installation and installation, there may be asynchronous left and right transmission and poor load sharing effect. In this case, the transmission gear on one side may not bear the load, while the transmission gear on the other side may be overloaded, which simply causes progressive early pitting corrosion on the tooth surface.