How about a precision planetary reducer
Views: 0 Author: WeiGao Transmission Publish Time: 2021-10-25 Origin: WeiGao Transmission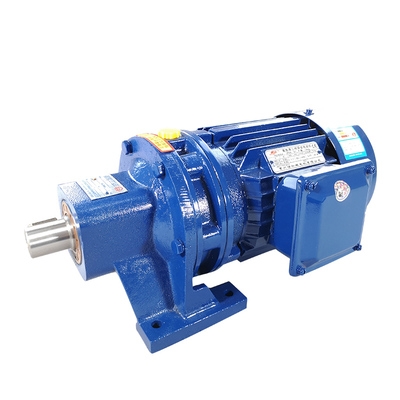 Reducer is a kind of thing that can be used by objects with speed, and it can be seen everywhere in our life, so the use of reducer is becoming more and more widely. Such as food, light industry, chemical machinery, electric machinery and electronic circuits closely related to our daily life. Of course, there are construction machinery, cement machinery, road construction machinery, water conservancy machinery, and other industrial machinery.
Moreover, it is also applied in some industries found in the national economy, such as mining machinery, rubber machinery, petroleum machinery, etc., which need to use the reducer. The more these industries develop, the higher the requirements and demand for the reducer, and the faster the development of the national economy. Accordingly, the purpose of the reducer has attracted more and more attention.
Precision planetary reducer is no exception. Precision planetary reducer has very high cost performance, wider overall application, strong economic practicability and long service life. It plays a better servo rigidity effect in the whole actual operation and control, and can implement accurate positioning control. It runs on the whole platform with high efficiency, high input speed, more stable operation and less noise.
Of course, it has its own unique characteristics in the whole shape and structural design. When in use, there is no need to change the lubricating oil for life. No matter where it is installed, the fully enclosed design can be effectively avoided during operation, and the weather resistance is stronger in the whole degree of protection. It can run efficiently in any environment. Moreover, the overall structure of the precision planetary gear reducer is very compact and the clearance is relatively small, so it has high precision and high integration, which makes the rated output have great effect.
During daily use, * * * is a common problem, mainly manifested in wear. For some traditional enterprises, such problems will be repaired by welding or processing. Although they can be effectively handled, there are still some defects. Especially when repairing welding, because the corresponding problems are too high, it will have a certain impact on the precision planetary reducer in the whole process. Especially for the paint, it will fall off.