Geared motor
Views: 4 Author: Fashion communication Publish Time: 2019-10-04 Origin: Site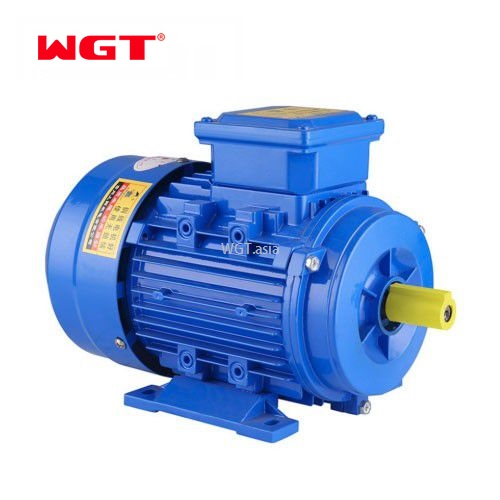 Robot technology is a highly integrated embodiment of advanced automation technology in modern industry. Has advanced manufacturing
In some countries or regions, industrial robot technology is more and more widely used in automated production lines, and has become

The mainstream of automation equipment and the future development direction of industrial production have been applied to automobiles, electronic products and packaging.
Installation, medical equipment, construction machinery and other industries.
Among them, the reducer is an important transmission component in the robot equipment.
As one of the world's largest producers and consumers, China has entered many industries represented by automobiles.
Entering a period of rapid and stable production growth, industrial robots and automation equipment are facing severe challenges.
Market demand.
At present, the numerical control rate and profitability of domestic grinder products are increasing year by year. Many products have been obtained from countries and countries.
Many provincial and ministerial awards, but it is undeniable that the import of high-end CNC grinding machines is also increasing.
In some domestic user industries, because the products are still in the innovation stage or due to the introduction of technology, they may be combined with each other.
The inability to form a perfect or identical technical route will directly affect the design and development of machine tool products to a certain extent.
At the beginning of standardization, serialization and modularization work.
With the development of China's machine tool industry automation industry, the upgrading of machine tool industry structure and technological progress have been achieved.
Greater development also relies on technological progress and sustainable development, accelerating the transformation of China's new industrialization path.
Most machine tools used in China are ordinary machine tools. There are many ordinary machine tools, and the safety problem is outstanding.
Therefore, security has become a major obstacle to its development. Improve safety performance and machine tool safety
High level, low NC degree, frequent personnel injuries, low safety level, low production efficiency
Not too high. CNC transformation of ordinary machine tools can greatly improve the machining efficiency and automation of the machine tools.
Wisdom. The possibility of operators contacting dangerous parts is reduced, and the operating system and operation interface are increasing.
It is more and more in line with the requirements of ergonomics, which can effectively reduce the operator's error rate and reduce accidents caused by errors.
If the domestic reducer equipment manufacturers can continuously improve the production and processing level, please cooperate with good pre-sale technical support
With perfect after-sales guarantee services, we will be able to gain a foothold in the high-end market of reducer products.