Do you know how to improve the gear accuracy of gear reducer?
Views: 0 Author: WGT Publish Time: 2021-11-27 Origin: WGT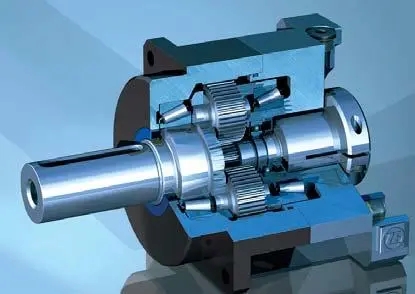 How to improve the gear accuracy of gear reducer? Let's learn how to improve the machining accuracy of small gear reducer:
Hobbing accuracy analysis shaft tooth accuracy is mainly related to motion accuracy, stability accuracy and contact accuracy. In gear hobbing, the common normal length and ring gear diameter jump are controlled to ensure the motion accuracy, the tooth profile error and base pitch deviation are controlled to ensure the working stability accuracy, and the tooth alignment error is controlled to ensure the contact accuracy.
The following is an analysis of several error causes that are easy to occur in gear hobbing:
Ring gear radial runout error (i.e. geometric eccentricity) ring gear radial runout refers to the maximum variation of the probe relative to the tooth axis when the probe is in contact with the high and middle sides of the tooth in the tooth groove or on the tooth within one revolution of the gear. It is also the eccentricity of the gear teeth and ring gear relative to the shaft centerline. This eccentricity is caused by the non coincidence or too large deviation between the two central holes of the part and the rotation center of the worktable when installing the part. Or the eccentricity is caused by poor contact between the locating surface due to poor manufacturing of the center and the center hole, so the diameter jump of the ring gear should be analyzed and solved from the above reasons.
That's all for the above. For more information, please continue to follow this website.