Die casting technology reform of cycloidal pin gear reducer
Views: 0 Author: WGT Publish Time: 2021-11-27 Origin: WGT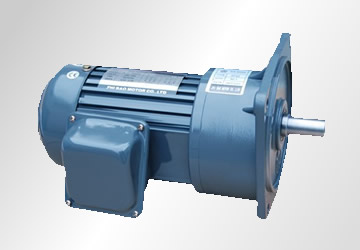 In order to improve efficiency, the vertical reducer generally adopts non-ferrous metals as gears, and the worm adopts harder steel. In view of its sliding friction transmission, it will produce higher heat during operation, resulting in different thermal expansion between the controls and seals of the reducer. Therefore, there is a gap between the matching surfaces, and the oil becomes thinner due to the increase of temperature, which is easy to cause leakage. The main causes are as follows:
1. Whether the matching of materials is appropriate. Every reducer has its important parts: gear, bearing and oil seal. When these accessories are not made of superior materials and advanced technology to perform production. The quality of your equipment cannot be guaranteed.
2. Speed reducer most of the speed reducers in the 1960s were set up by imitating the technology of the Soviet Union in the 1940s-1950s. Although they were promoted later, they were limited to the design, process level and equipment conditions at that time, and their overall level was far from the foreign level. Since the reform and opening up, a number of advanced processing equipment have been introduced. Through the introduction, digestion and absorption of overseas advanced technology and scientific research, we have gradually mastered the design and establishment technology of various high-speed and low-speed heavy-duty gear assembly. The material, heat treatment texture and gear machining accuracy are greatly strengthened.
3. Stable operation and low noise.
4. Small volume, light weight, long service life and high bearing capacity.
5. The reducer is composed of gear pairs at all levels. For example, the necessary purpose of deceleration can be achieved by driving the big gear with the pinion. If the multi-level structure is adopted, the speed can be greatly reduced.
6. Selection of maintenance grease when selecting grease according to the bearing load of traveling reducer, select grease with small penetration for heavy load. When working under high pressure, in addition to small penetration, it also has high oil film strength and extreme pressure function. When selecting grease according to the environmental premise, calcium based grease is not easy to dissolve in water and is suitable for dry and less moisture environment. When selecting grease according to the working temperature, the main policy should be drip point, oxidation stability and low-temperature function. The drip point can generally be used to guess the high-temperature function. The actual working temperature of the bearing should be 10-20 ℃ lower than the drip point. The service temperature of synthetic grease shall be 20-30 ℃ lower than the drop point.