Development of cylindrical gear reducer
Views: 0 Author: WGT Publish Time: 2021-11-30 Origin: WGT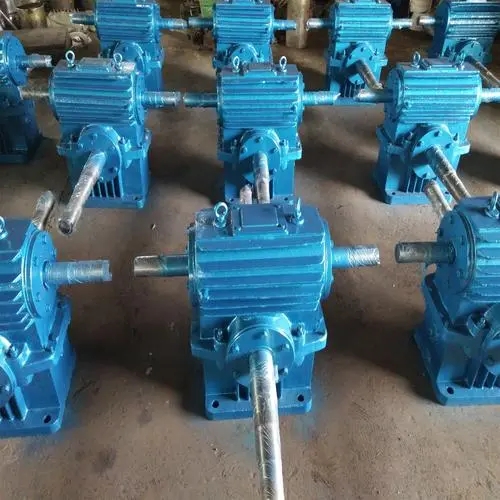 From the 1970s to now, with the development of metallurgy, mining, chemical industry and other industries, the production industry has higher and higher requirements for the performance of equipment, the further expansion of the production scale of major production industries and the significant improvement of the degree of automation. At the same time, the required noise has been reduced, which puts forward the requirements of high bearing capacity, high service life and Low noise and other high requirements, which promotes the development and new development of reduction motor. China began to develop the general hard tooth surface gear reduction motor in the late 1970s, completed the design of standard products in early 1986, and formulated a new generation of reduction motor standard represented by cylindrical gear reducer.
Development of cylindrical gear reducer
Nowadays, after more than 30 years of improvement and promotion, cylindrical gear reduction motor has been widely used in mechanical transmission in all walks of life, which has improved the level of basic parts and complete sets of products in China's machinery manufacturing. At the same time, due to the improvement of China's manufacturing level, the performance of reduction motor products has reached the current advanced level.
After years of development, although the cylindrical gear reduction motor series products have been improved, there are still some problems, such as small series type spectrum, insufficient coverage, poor box interchangeability, long production preparation cycle, no universality with conical cylindrical gear reduction motor, and many imperfections in the product.
Reduction motor series can be divided into two categories: cylindrical gear reduction motor and bevel gear reduction motor, which are installed horizontally, but can be extended to vertical installation.
The characteristics of the modular reduction motor continue to adopt the carburized crushing and fire grinding gear hard tooth surface gear technology, which retains the advantages of the cylindrical gear reduction motor such as high bearing capacity. In addition, it also has the following characteristics: the modular design is adopted, the optimal design is adopted, and the nominal mechanical power of the reducer is 15% higher than that of the zbj19004 reduction motor on average. Reasonable selection.
The structural design of the new reduction motor improves the thermal power of the reduction motor. The bearing capacity of the hard tooth surface reduction motor is mainly limited by its power. Because the new reduction motor adopts a square box and a two-stage reduction motor, and borrows a three-stage body, the body of the single reduction motor is wider than the original body, and the thermal power can be increased by 20% compared with zbj19004 in the same specification.