Correct installation steps of cycloid gear in cycloid pin gear reducer
Views: 0 Author: WeiGao Transmission Publish Time: 2021-10-21 Origin: WeiGao Transmission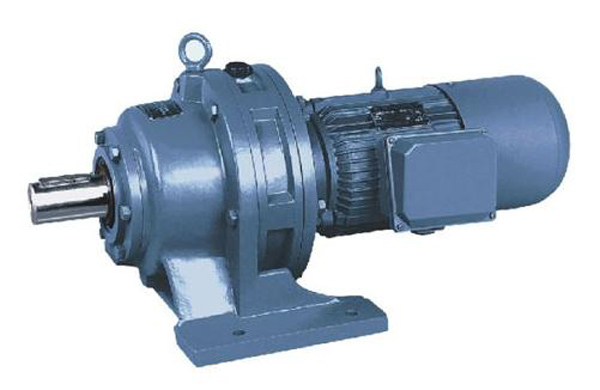 The reducer industry is of great significance to many industries, and the cycloid needle wheel reducer, as a kind of reducer, also plays a great role. Attention should be paid to the installation of cycloid gear in cycloid pin gear reducer, but don't make mistakes. Let's introduce the correct installation steps of cycloid gear in cycloid pin gear reducer:
First, check whether the two cycloidal wheels are a pair. The manufacturing of cycloidal wheels is based on pairs, that is, the two pieces of cycloidal wheels are not separated in the production process. When installing, the concept of a pair is that two cycloidal wheels can completely coincide. Including bearing holes, ten holes (shaft pin holes) and external tooth profile are safe coincidence at the same time. From the front view, it is one piece. If they can coincide, it is proved that they are a pair, can not coincide, it is proved that they are not a pair and can not be used. Note that there are positive and negative cycloidal wheels. There are symbols on Cycloidal wheels, and the symbols of each pair of cycloidal wheels are also different.
The second step is to rotate one piece of the cycloid wheel by 180 °, that is, when the central bearing holes completely coincide, the outer tooth profile is just misaligned, and the tooth heel orientation of the upper piece is just the tooth top orientation of the lower piece. Note that the relative orientation of the two wheels must be remembered. Draw the symbol yourself or remember the orientation of the original symbol on the wheel. (this is a cycloid wheel with single tooth difference, and 180 ° is not necessary for double tooth difference).
The third step is to put a piece of cycloid wheel into the needle tooth shell, first roll by hand to see whether it flows and swings.
Step 4 put in the bias bearing. Because the bearing hole of the cycloid needle wheel is equivalent to the outer sleeve of the bias bearing, the correct orientation of the bias bearing is that the bearing hole of the lower cycloid wheel is just right to completely contain the cylindrical ball of the bias bearing. Step 5 put in the distance ring. The sixth step is to put another cycloid wheel, which is the key. The orientation should be completely based on the symbols drawn by yourself. Step 7 put on the shaft sleeve and roll it by hand to see if it can roll and whether the device is correct.
After reading the above introduction, we have a lot of understanding of the correct installation steps of the cycloid gear in the cycloid pin gear reducer, so that there will be no mistakes.