Classification of helical gear reducer
Views: 0 Author: WGT Publish Time: 2021-11-30 Origin: WGT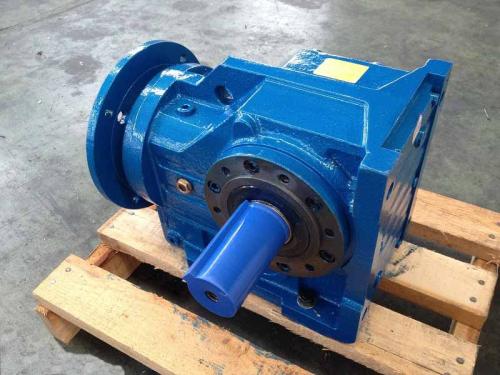 Helical gear reducer is a new type of reducer. User requirements include selection optimization, advanced planning concept of modular combined system, small volume, light weight, large transmission torque, stable startup, accurate transmission ratio classification, and corresponding selection can be made for any connection and multiple equipment direction selection. The gear is made of high-strength alloy steel and its surface is carburized and hardened to provide high bearing capacity and durability.
Classification of helical gear reducer:
1. Involute helical gear reducer: high load capacity, high efficiency, long service life, convenient installation, equipped with a wide range of motor power, accurate transmission ratio classification and other characteristics. It can be widely used in equipment that needs deceleration in various industries.
2. Helical gear worm reducer: the helical gear worm reducer adopts the direct motor connection mode, and its structure is the first stage helical gear and the first stage worm gear transmission. The output is mounted on the shaft and has six basic device modes. You can rotate forward and reverse. Helical gear has hard tooth surface, stable operation, large load capacity, and the working ambient temperature is - 10 ℃ to 40 ℃. Compared with similar products, this product has the characteristics of large volume. Variable speed scale, compact structure and convenient installation. It can be widely used in the deceleration mechanism of various mechanical equipment such as metallurgy, mining, hoisting, light industry, chemical industry, transportation, construction and so on.