Characteristics of hardened cylindrical gear reducer
Views: 1 Author: Site Editor Publish Time: 2021-09-13 Origin: Site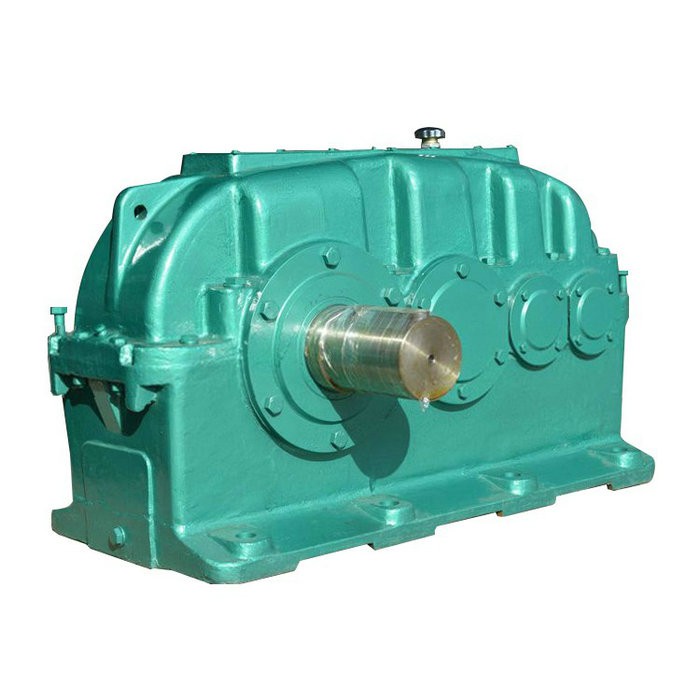 1) High bearing capacity. The gear is carburized, Quenched and ground, and the bearing capacity is greatly improved compared with the gear reducer with soft tooth surface and medium hard tooth surface of hardened and tempered hobbing.
2) Small size and light weight. Compared with the reducer with soft tooth surface and medium hard tooth surface, the reducer with the same bearing capacity can be reduced by 2-4 equivalent frame numbers.
3) Low noise and vibration. The accuracy grade is improved by gear grinding, and the gear is trimmed. The comprehensive efficiency of each gear is 0.98, and the vibration and noise are reduced.
4) Adopt multi-stage number to reduce single-stage speed ratio. The center distance can be opened to reduce the overall height of the reducer and meet the requirements of various mechanisms of the crane; The nominal transmission ratio of reducer reaches 400, which meets the requirements of slow crane.
Generally speaking, the gears of high-power gear reducers are forged from materials with high hardness, such as 45 steel. After carburizing and quenching process, the hardness reaches more than 350hbs. Gear reducers with hardness above this are called hard tooth surface gear reducers. The hardness of hard tooth surface gear reducer is not only high, but also the hardness of its output shaft and input shaft is much higher than that of ordinary gear reducer. Because of its high power, the material of its box body is also forged with cast iron, which can well cope with the vibration and impact force generated under high load. Longer service life, suitable for high load instruments. Due to the of materials and industry, the price of hardened gear reducer is relatively higher.