Case of special reducer for forging machinery-China Weigao Transmission
Views: 0 Author: Site Editor Publish Time: 2015-08-04 Origin: Site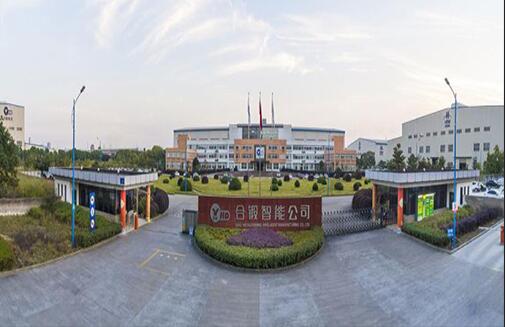 Hefei Hedu Intelligent Manufacturing Co., Ltd. is located in Hefei Economic and Technological Development Zone. The company's predecessor was Hefei Forging Machine Tool Plant. It was founded in 1951 and is a large-scale enterprise specializing in the production and sales of forging equipment. On November 7, 2014, He Duan Intelligent was listed on the main board of the Shanghai Stock Exchange.
He Duan Intelligence is a large-scale equipment manufacturing enterprise integrating research and development, production, sales and service of various high-precision specialized products such as hydraulic presses, mechanical presses, and color sorters. It is the industrialization base of large-scale forging equipment automation technology and equipment in my country. It belongs to the vice chairman unit of the National CNC Forming Stamping Equipment Industry Technology Innovation Strategic Alliance and a key high-tech enterprise of the National Torch Program.
Products are widely used in automotive, home appliances, military industry, aerospace, petrochemical, new material applications and other fields, independently developed large-scale CNC forming machine tool digital design technology, automation control technology, mechatronics technology, servo control technology, large and super large parts Processing and manufacturing technology, intelligent complete equipment solutions and installation and debugging technology have reached the leading domestic level. A number of state-level cutting-edge equipment mainly researched by the Forging Group has been used in aircraft, Shenzhou spacecraft, Tiangong rockets, nuclear power, high-speed rail, and the scientific research fields of the national "leaping plan", and the market share basically remains at 29%-32%.
The company's corporate technology center was jointly recognized by the National Development and Reform Commission and other five departments as the "Nationally Recognized Enterprise Technology Center". The company is a "National Intellectual Property Advantage Enterprise" and "An Innovative Enterprise in Anhui Province". It has a "National and Local Joint Engineering Research on CNC Forging Machine Tool Equipment" Center", "Anhui Provincial Enterprise Technology Center", and "Anhui Provincial CNC Forging Equipment Engineering Technology Research Center", established "Academician Workstation", "Postdoctoral Research Workstation", "Intelligent Forging Equipment Technology Anhui Key Laboratory", and Hefei University of Technology jointly established the "Institute of Industry and Equipment Technology of Hefei University of Technology" to create a multi-in-one R&D system.
In the past five years, the company, while committed to its own technological progress, has the courage to assume industry responsibilities. Relying on its status as the drafting unit of the national standard of hydraulic press and the vice chairman unit of the hydraulic press standardization committee, the company has presided over the formulation and revision of 6 national standards and 27 industry standards; Undertake or participate in 6 major national scientific and technological projects of "High-end CNC machine tools and basic manufacturing equipment" and 1 national major scientific instrument and equipment development project. In addition, they have undertaken other national 863 plans, torch plans, key new product plans, etc. There are nearly 30 scientific and technological plans and more than 200 national patents.
He Forging Intelligence will continue to improve its management level and innovative research and development capabilities, further promote the technological upgrading of existing products, enhance the advanced level and intelligent level of the forging forming equipment itself, and improve product safety and reliability. From the provision of a single product and complete set of equipment to a general contractor and a full set of program service providers, the manufacturing will be service-oriented.
Case Sharing Atlas