Application case of chemical mixing equipment of Liaoning Huajin Chemical Group Co., Ltd.
Views: 4 Author: Site Editor Publish Time: 2013-01-28 Origin: Site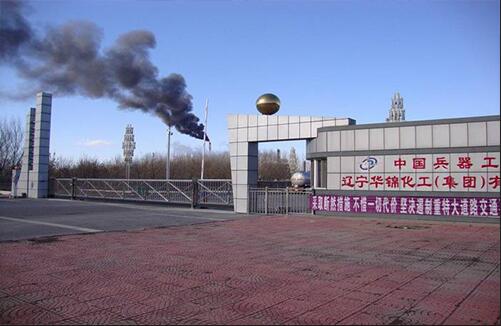 Liaoning Huajin Chemical Group was developed on the basis of Liaohe Fertilizer Plant. The Liaohe Fertilizer Plant is one of the first 13 large-scale fertilizer plants introduced in China in the 1970s. Since it was put into operation in 1976, it has built the largest self-raised funds in Liaoning Province while focusing on plant production and enterprise upgrades. Project—Panjin Ethylene Project. The compound fertilizer plant, plastic product plant, thermal power plant and other projects were established, and the enterprise group was formed at the end of 1994; in the late 1990s, the capital operation strategy was implemented, with all operating assets of the Liaohe Fertilizer Plant as equity , Initiated the establishment of Liaotong Chemical Co., Ltd. and completed the stock listing, acquired the Jinxi Natural Gas Chemical Plant, and formed a million-ton-level fertilizer holding listed subsidiary; completed the overall acquisition of Panjin Ethylene and realized the "debt "Share conversion" expanded the field of polyolefin production and operation and became the largest chemical company in the province.
Mainly based on chemical fertilizers and synthetic resins, it is a large state-owned chemical enterprise operating across regions.
The company's headquarters is located in Panjin City, Liaoning Province, with three production bases in Panjin City, Liaoning Province, Huludao City, Liaoning Province, and Aksu, Xinjiang. It holds Liaoning Huajin Tongda Chemical Co., Ltd. (abbreviated as "Liaotong Chemical", code 000059), and its subsidiary Panjin Ethylene Co., Ltd., Panjin Shuangxing Engineering Plastics Co., Ltd., Panjin Liaohe Futeng Thermal Power Co., Ltd., Panjin South Chemical Liaohe Catalyst Co., Ltd., Huajin Plastic Products Co., etc. have more than 10 subsidiaries and branches. They are among the top 500 companies in China and Sinopec 100 One of the strongest companies.
The company currently has total assets of nearly 10 billion yuan and 10332 employees.
Both the cylindrical gear reducer and the bevel gear reducer of the gear reducer are gear reducers. Among them, the cylindrical gear reducer is the most widely used in all the alkaline speed machines. The transmission power range can be from very small to 4000kW, and the peripheral speed is also It can be from very low (v≤8m/s) to 60~70m/s; and the position of the input shaft and output shaft of the bevel gear reducer is configured at 90°, so it is suitable for occasions where the input and output shafts are perpendicular to each other.
1.The main features of the gear reducer are high efficiency, durability and easy maintenance. According to the number of stages of the reduction gear, it can be divided into single-stage, two-stage, three-stage or even multi-stage; according to the mutual configuration of its axes in space, it can be divided into vertical and horizontal; according to the characteristics of its motion diagram, it can be divided into unfolding Type, coaxial type and split type etc.
In order to avoid the outer size of the reducer being too large, generally when the transmission ratio is below 8, a single-stage gear alkaline speed machine should be used. When it is greater than 8, it is best to choose two stages (i= 8~40) and two or more stages (i >40)) gear reducer.
(2) Worm speed gear is mainly used in the occasions with relatively large transmission (i> 10). It has the advantages of compact transmission structure, small outline size, stable operation, etc., but the efficiency is low, so single-stage worm reducers are used more. Two-stage worm reducers are rarely used. The range of transmission ratio of single-stage worm reducer is generally i=10~-70.
(3) The biggest feature of planetary gear reducer is high transmission efficiency, wide transmission ratio range, transmission power from 10W to 50000kW, and its volume and weight are much smaller than ordinary gear reducers and worm reducers. However, its structure is more complicated, and the manufacturing precision requirements are higher.